This is some simple stuff that never fails.
I wont take credit for the recipe, but I have used it for years and its great.
Prep chicken as you like (Salt, pepper, onion, parsley and butter is my standby)
Heat oven to 500F with a clean cast iron pan in the oven
When at 500F, take out pan and put chicken in it.
Cook at 500F for 25 minutes, then lower heat to 325F and cook until done.
Enjoy the best roasted chicken you ever had!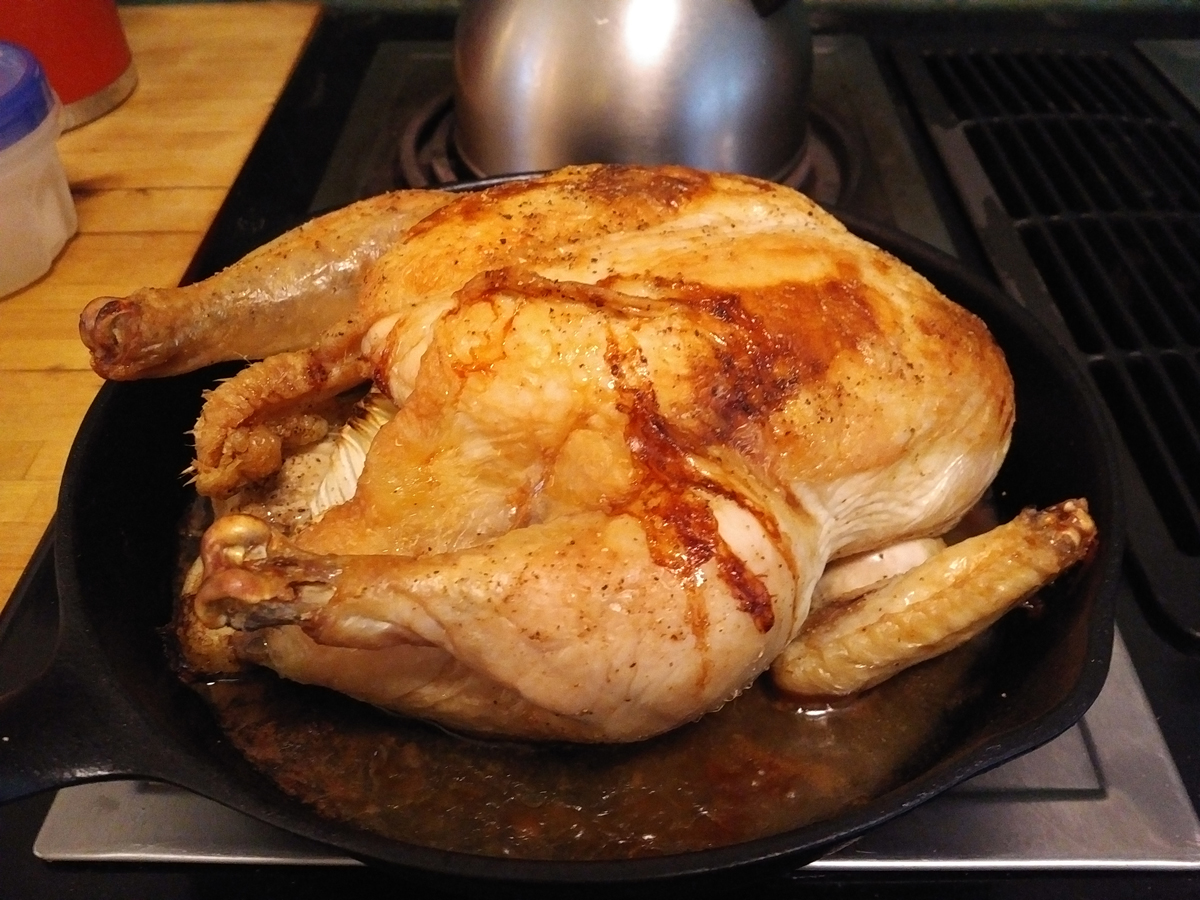 Originally from http://cooking.nytimes.com/recipes/1015812-simplest-roast-chicken
Soul